EXO Non-Stick Limited Edition Super Peel in Solid Cherry
Uses EXO's patented non-stick sliding conveyor technology to completely eliminate the hassles of picking up and transferring tricky, sticky or delicate dough.
High quality, 100% made in USA in Solid Black Cherry. Removable and machine washable, sliding pastry cloth belt creates a non-stick tool with unmatched pick-up and transfer abilities for all baking activities. Very easy to use and will quickly make you a Master of your baking craft!
Use to pick up and transfer Pizzas and free form artisan breads to the baking stone, and to effortlessly lift pastry, pie crusts, cake layers, etc.
Ultra thin and low angle tip to get under the thinnest pizza or pastry dough.
Can even handle gluten-free bread and pizza dough.
Peel may be used alone, just as any regular peel. However, with it's removable, non-stick belt attached, the Super Peel becomes a small hand-held conveyor belt tool with unrivaled pick-up and transfer abilities.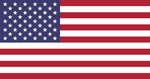 Over 30,000 users.
"Works as advertised to get my thin crust pizzas in and out of the oven with ease."
Save
"Tried the Super Peel for the first time last night. Wow, worked like a charm. Didn't get corn meal all over the kitchen."
— Larry from Newport, RI